"Whether you're cattin' around to the rockabilies of the 50s,
stompin' to the garage-punks of the 60s
or tearin' it up with today's modern maulers...
here's you're invitation to come
STOMP, SHOUT AND WORK IT ON OUT!!!"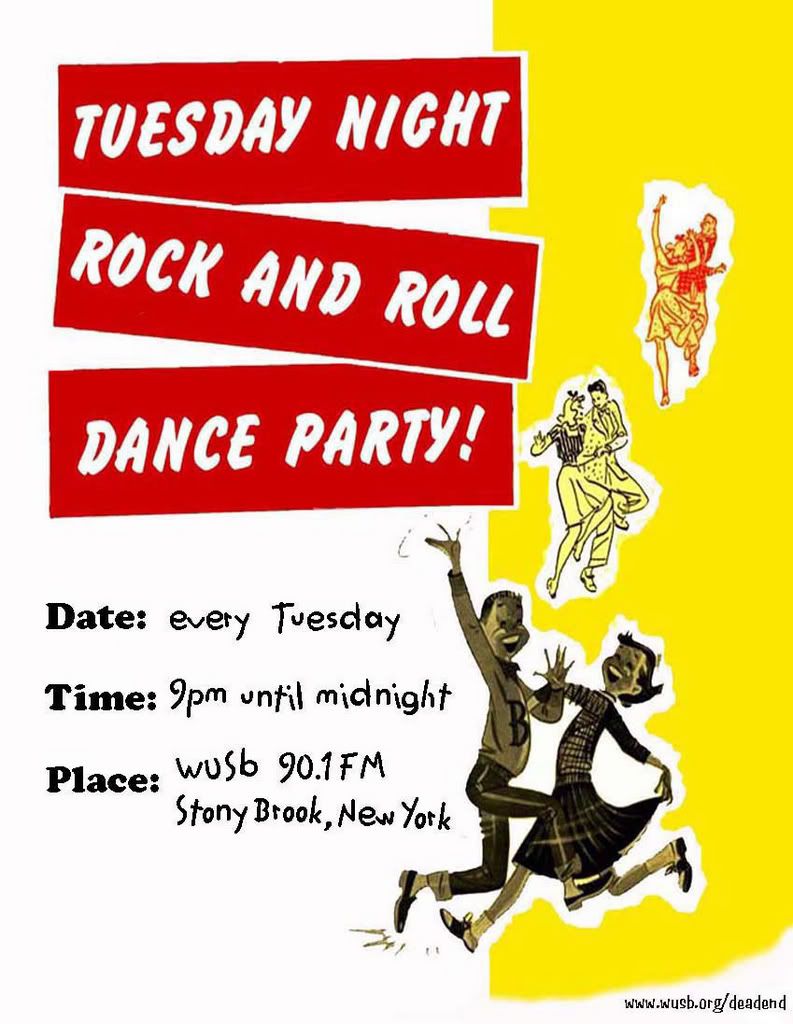 "Rock And Roll Dance Party" es un programa de radio de Nueva York que se emite todos los Martes por la noche de 9 a 12. Dedicado principalmente al rock'n'roll/rockabilly de los años 50, el garage-punk de los 60s y algunas novedades relacionadas con estos estilos.
Desde el 26 de Octubre del 2004, todas las sesiones quedan guardadas con su correspondiente lista y las podéis escuchar con Real Player.
No tengo palabras. No he escuchado sesiones más acojonantes en mi vida y de las que me guste absolutamente TODO. Además, ¡empiezan con el

"Friday Night Dance Party"

de Link Wray! Pedir más, sería imposible.